Security guards are entrusted with the responsibility to keep both the property and everyone on it safe. In order to do that, they need to monitor suspicious activities while patrolling. They are expected not only to identify them but also to address them accordingly, report them in real-time using a reliable security guard mobile app, and do so much more on a client site. To carry out these responsibilities with great zeal and determination, they must possess several security guard skills.
Why Are Security Guard Skills Needed To Succeed?
The security guard skills are what enable them to stand at the frontline, ensuring all security threats are handled effectively. It's the security guard skills that ensure high standards while delivering security guard services to the clients. Since clients nowadays understand this perspective very well, they look for guards with refined security guard skill sets. 
Here's what they are expecting: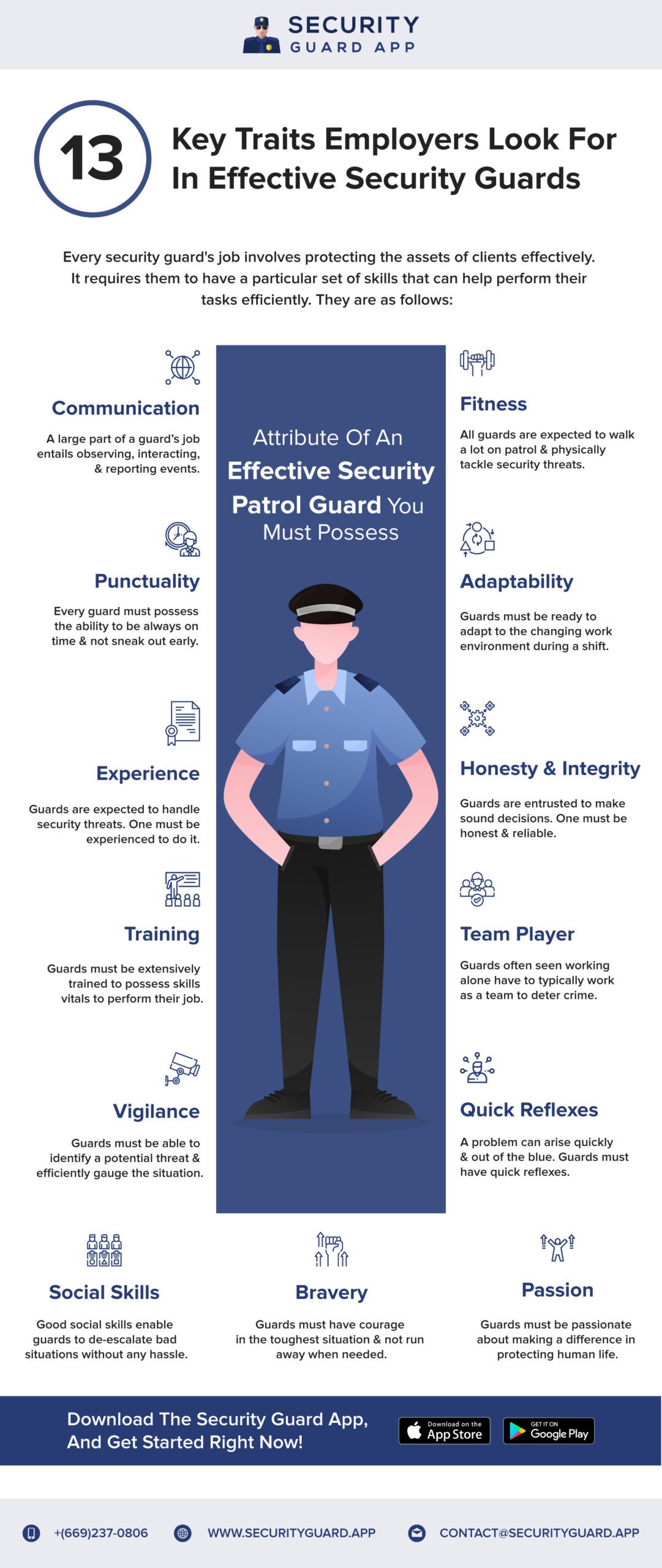 Technological advancement has enabled creating security guard mobile app to help guards to carry out their duties seamlessly. Despite that, possessing security guard skills are mandatory, and they must hone them every day to become a professional.
Get Started With The Security Guard Mobile App Now!
Delivering high-quality security guard services is essential. To do just that and more, try Security Guard App to help streamline your security guard operations effortlessly.
Download it now on your Android and iOS devices. It's available on both App Store and Play Store! For more information about the security guard web and mobile app, head to our website securityguard.app.